Welcome to Day 2 of Created By Cori's Favorite Quote Blog Hop!
In this hop, you will see projects featuring favorite quotes from many talented crafty ladies! We hope you enjoy our blog hop today!
If you came from Charity's blog then you are in the right place!
Today's blog hop sponsor is Scraptastical Kreations. They are offering a $25 gift card to their online shop!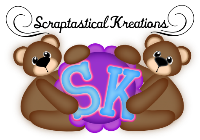 I am always telling my son to stop and "hear the music" around him.
1. Cori- http://createdbycori.blogspot.com
2. Lucy - http://www.love2createitall.blogspot.com
3. Ashley - http://www.theglamoroussideofscrapping.blogspot.com
4. Sheila - http://2pawprints.blogspot.com
5. Tracy - http://scrappininthewoods.blogspot.com
6. Jamie- http://myamusinglife.blogspot.com
7. Liz Mullen- http://scrapiliciouslife.blogspot.com
8. Sylvia G.- http://www.bellascrapbookdesigns.blogspot.com
10. Charity- http://adamsacres.com
11. Misty- http://www.abusyplace.blogspot.com
12. Erica- http://mycricutcraftroom.blogspot.com/