Monday, April 12, 2010
Had a wonderful time this weekend.
I am working on a few super cute layouts to put on tomorrow. I loved teaching it was sooo much fun. My students had a blast. The last class went over like 30 minutes. oops. I am pretty sure they learned a ton. I did very well and Charlene is awesome.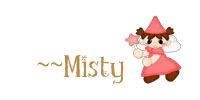 Read More http://www.kevinandamanda.com/whatsnew/tutorials/add-a-signature-to-every-blog-post-on-your-bloggerblogspot-blog.html#ixzz1FBpjnfw4
Posted by

the Daily Scrapper
at 8:42 PM