Friday, December 25, 2009
Contimplating the gypsy.
So I don't have a gypsy and had decided I did not want one BUT now I am thinking I may want one. They seem cool and something fun to do. I am thinking maybe like at soccer and basketball practice I would have something to work on. So what do you gypsy owners think? What one reason would sway me one way or another? Have they worked all the bugs out yet? hum just not sure.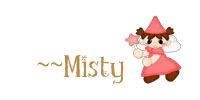 Read More http://www.kevinandamanda.com/whatsnew/tutorials/add-a-signature-to-every-blog-post-on-your-bloggerblogspot-blog.html#ixzz1FBpjnfw4
Posted by

the Daily Scrapper
at 6:09 PM