Friday, October 23, 2009
So Today we were creative in a strange way.
We have a prerelease tomorrow.  So today we made Pokeballs.  Yep I used the cricut for them.  Plus we made costumes for the prerelease.  My oldest is Cyrus and his best friend will be Palmer.  Jackson will be Flint.  Well Flint has red clown hair soooooo we got a white kiddo cap, some batting, and red spray paint.  You got it I glued batting and cotton balls to the hat.  Cut off the visor part.  And then we spray painted it RED!!!!!  Perfect a kid sized BOZO the clown hat.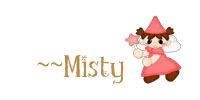 Read More http://www.kevinandamanda.com/whatsnew/tutorials/add-a-signature-to-every-blog-post-on-your-bloggerblogspot-blog.html#ixzz1FBpjnfw4
Posted by

the Daily Scrapper
at 6:03 PM