Monday, December 8, 2008
We have a winner!!!!!!!!!!!
You guys did an awesome job. I love all the techniques. Our winner drawn by my 8 yo who loved pulling a name from a hat :) is Scrappindad!!!!!!!!!!!!!! Thank you for visiting my blog and helping me get to 20,000 hits. Rest assured there will be many give aways to come. I will send you a PM to get your addy and will get your goodies in the mail asap. Thank you all for playing.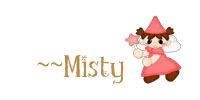 Read More http://www.kevinandamanda.com/whatsnew/tutorials/add-a-signature-to-every-blog-post-on-your-bloggerblogspot-blog.html#ixzz1FBpjnfw4
Posted by

the Daily Scrapper
at 5:24 PM