Wednesday, December 3, 2008
So in the next day or two I will hit 20,000 hits on my blog.
So I was thinking I need to do another blog candy giveaway. This weekend I will have another weekend of candy. There will be 3 challenges and 3 prizes. I promise they will be good. Some primas, some dcwv, etc. Come back Saturday morning to play!!!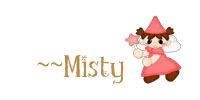 Read More http://www.kevinandamanda.com/whatsnew/tutorials/add-a-signature-to-every-blog-post-on-your-bloggerblogspot-blog.html#ixzz1FBpjnfw4
Posted by

the Daily Scrapper
at 11:39 AM