Thursday, July 17, 2008
I woke up to something wonderful this morning.
I got this email saying that my blog is being showcased this week at Everything Cricut. WOW how special do I feel. I know it will be the start to an amazing day. Thank you. I will have to make something amazing today to show you guys!!!! I will be off for now grinning from ear to ear.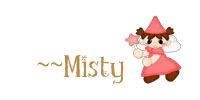 Read More http://www.kevinandamanda.com/whatsnew/tutorials/add-a-signature-to-every-blog-post-on-your-bloggerblogspot-blog.html#ixzz1FBpjnfw4
Posted by

the Daily Scrapper
at 8:13 AM